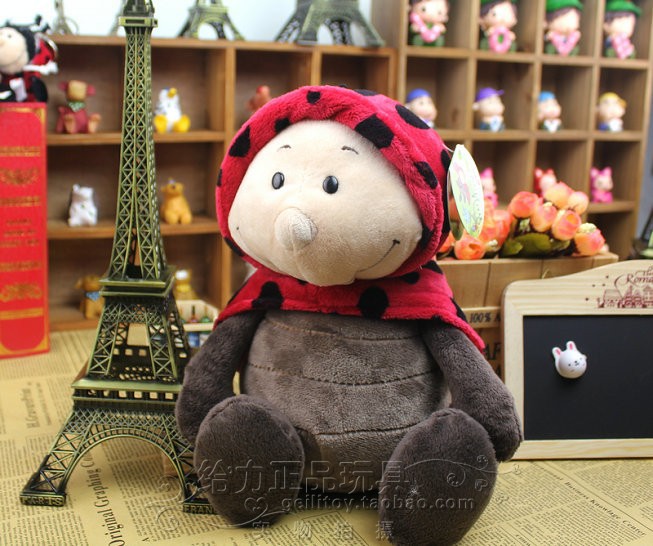 One of my beautiful granddaughters was given a ladybug toy similar to this
one
when she was just a baby and she has made it her special "baby" that goes everywhere with her if she can. And because she really loves it and all things to do with ladybugs her mum found a pattern for a jumper with ladybugs crawling all over it.
The original pattern had a repeat of the the front design with the ladybugs crawling all over mirrored on the back and some on the sleeve.
However after completing the front we decided that the back could be left plain as Natalie wouldn't see the back This also meant I was able to finished a lot quicker. I also made my own positioning of some ladybugs on the sleeves.
I just used the pattern of the vertical bug coming up from the waistband at the bottom right, going up on one sleeve and down on the other making sure that the positioning of them were sort of on the front part of the sleeves.(and remembering when I was sewing it up which side the sleeves needed to be!)
Not knowing if it would become hard to take on and off and knowing that some children struggle with tops being tight when being pulled over their heads, I left an opening at one shoulder and crocheted around the opening making two loops for button holes. I also managed to find some ladybug buttons at Spotlight just for fun,
With a fore thought that she will want to wear it often we decided to use an acrylic so that it could be easily washed and quickly dried often. I used
4 Seasons Stallion 100% acrylic
from
Spotlight
which is an 100gr ball of 8 ply.
Needless to say Natalie was quite impressed and when she was allowed to try it on she promptly found her "baby" and just settled into it, pointing out the ladybugs with delight.
It is a little big at the moment but this allows room for a full years wear. So she will be able to wear it now and even next winter if she doesn't grow too big.
Mind you I have known acrylic knitted items do tend to stretch a little so it may well grow with her for a year!