I have just finished reading a book that took ages but was really quite short.
"Fit To Be Tied – Making Marriage Last a Lifetime"
written by husband and wife team
Bill
and
Lynne
Hybels in 1991 It is only 271 pages but the print was big. It seemed to take long because I've been so busy but each new aspect had me thinking. It is like a hand book for those who are going to become engaged but also for those already married and perhaps going through a rocky time.
I found in particular some of the last chapters very interesting and one in particular struck a bell with me.
In Part 2 chapter 12 "Getting Lost Along the Way" Lynne specially talked about what was happening to her as she was trying to support her husband in what he was doing. In one section "Crossed Boundaries", they wrote:
"Excessive caretakers, or people with weak boundaries, often look extremely responsible – and they are – for other people. But they don't take responsibility for themselves. They tend to worry more about how others feel than how they feel, solve other people's problems instead of their own, yield to other people's desires and deny their own, and live with the consequences of other people's choices and fail to choose for themselves. They frequently take what others think more seriously than what they think, and often facilitate the development of other people's skills and abilities and neglect the development of their own. In short, they assume the responsibility for other people's success, welfare, and happiness, and fail to assume that same responsibility for themselves….they often believe that such behaviour is right and necessary, perhaps even their Christian duty. But regardless of their motivation, they end up in the same unhappy condition: frustrated, angry and resentful.
Excessive caretaking appears to be a loving thing to do. But it isn't. It actually produces what Melody Beattie calls a "triangle of hate". People rescue others in unhealthy ways. Later they get mad at those they have rescued because they felt forced to do things they didn't want to do, Then they feel used and sorry for themselves. This pattern fosters self-hate, and generates negative feelings toward other people."
I realised this was what had happened to me over the years of looking after Harry with his mental illness.
It then went on to say in "Taking Care of Me":
"Many relationships are laced with the anger of crossed boundaries. Many people resent the fact that their parent or child or spouse always gets his or her way. They resent feeling that they have to rescue people. They resent never having the time or freedom to live their own life. But that can change. There is a way to move out of resentment.
It is called personal empowerment. It means that people start taking care of themselves. They reclaim the responsibility for their lives, for their happiness, and for their future. They own their plight. They quit focusing on what someone else has done to them and start thinking about what they need to do for themselves. They start behaving as adults and making choices they can live with. They give themselves permission to feel their feelings. They start doing what they want to do. They admit their needs, and when appropriate, ask other people to help meet their needs. They quit calling themselves victims – and quit acting like victims. Many of these victims really were true victims at one point in their lives: victims of abuse, neglect, abandonment, alcoholism, or some other situation against which they truly were helpless to protect themselves. But many people perpetuate their victimization, or even create it, by allowing other people to take advantage of them. Part of their healing process is to acknowledge their part in their victimization. If they helped get themselves into the situation they are in it follows that they have the power to get themselves out.
Another part of the healing process is for victims to forgive those who have truly caused hurt or offense, or who have taken advantage of them. Most people who feel victimized have tried forgiveness – time and time again. But each time the anger and resentment return, they realise that their attempt to forgive didn't work. Obviously, they assume, they weren't sincere or caring or godly enough; so on top of their other troubles they heap loads of guilt. Often, however, the real reason their forgiveness doesn't "work" is that they are still allowing the other person to hurt them, or take advantage of them, or overpower them. Only when they begin taking responsibility for their lives, and crawl out from under the burden of another person's problem, can they really forgive. Melody Beattie says,' Forgiveness comes in time – in its own time – if we are striving to take care of ourselves … If we are taking care of us, we will understand what to forgive and when it's time to do that'.
When we start acting like adults and taking responsibility for our lives, we force other people to act like adults too, and to face the consequences of their actions. This is better for us, and it ends up being better for them too."
I felt this was all so real to me and I realised that even though I have been down the path of forgiving and trying to let go new things arise and that feeling of forgiveness was lost. So then I was "still allowing the other person to hurt me, or take advantage of me, or overpower me." Its time to "take responsibility for my life, and crawl out from under the burden of another person's problem, (so I) can really forgive"
I feel I have been trying to do this but not taking a strong hold when the hurts come back.
I feel like I have had a breakthrough in this whole process so I can forgive, be healed and move on victorious instead of a victim.
I have posted this here not just for you to read but for me to come back to and be reminded of what I need to do if it all heaps up on me again.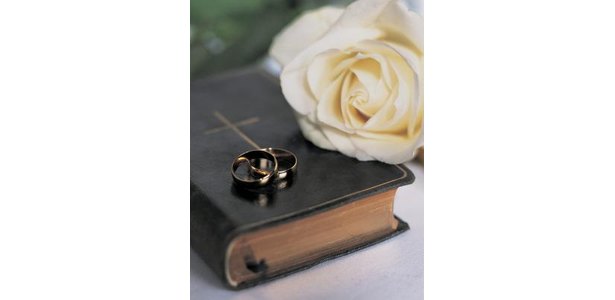 21

Then Peter came to Jesus and asked, "Lord, how many times shall I forgive my brother when he sins against me? Up to seven times?"

22

Jesus answered, "I tell you, not seven times, but seventy-seven times.
37

"Do not judge, and you will not be judged. Do not condemn, and you will not be condemned. Forgive, and you will be forgiven.

38

Give, and it will be given to you. A good measure, pressed down, shaken together and running over, will be poured into your lap. For with the measure you use, it will be measured to you."
(All scripture is from New International Version 1984)